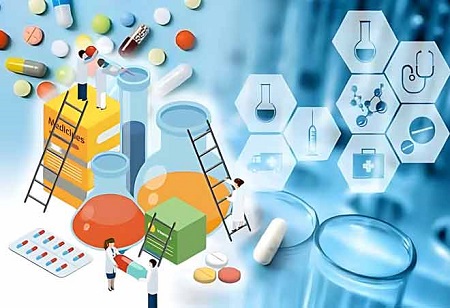 Actinium Pharmaceuticals, Inc., a pioneer in the development of targeted radiotherapies, announced a Cooperative Research and Development Agreement (CRADA) with the National Cancer Institute (NCI), a component of the National Institutes of Health (NIH), to develop Actimab-A for the treatment of patients with acute myeloid leukaemia (AML) and other hematologic malignancies.
The NCI will serve as the regulatory sponsor for any clinical trials mutually approved by both parties to study Actimab-A under the terms of the CRADA, while Actinium will be responsible for supplying and distributing Actimab-A to participating clinical sites as well as providing additional support as needed. According to Actinium's strategy of leveraging Actimab-targeted A's radiotherapy mechanism to elicit synergistic effects, the CRADA will provide broad support for the development of Actimab-A alone or in combination with chemotherapy, immunotherapy, targeted agents, and other novel combinations.
The CRADA studies will be overseen by NCI in collaboration with Actinium's clinical development team. Through the CRADA, Actimab-A will be available at over 2,000 clinical trial sites under the Experimental Therapeutics Clinical Trials Network (ETCTN) and the National Clinical Trials Network (NCTN) that includes leading oncology network groups such as Eastern Cooperative Oncology Group and the American College of Radiology Imaging Network (ECOG-ACRIN), Southwest Oncology Group (SWOG) and the Alliance for Clinical Trials in Oncology. Actimab-A studies may also be conducted through NCI's MyeloMATCH programme. NCI Cancer Therapy Evaluation Program (CTEP), which sponsors approximately two thirds of all combination cancer studies, will be accepting Letters of Intent (LOIs) or concepts for Phase 1, 2 or 3 studies of Actimab-A in AML and other haematological malignancies.
Actinium's chairman and CEO, Sandesh Seth, stated, "We are extremely honoured to be collaborating with NCI, and we are thrilled that they share our enthusiasm for Actimab-potential A's in the treatment of AML and other blood cancers. The CRADA will enable leading oncology network groups, as well as the NCI's cutting-edge MyeloMATCH programme, to fully study and develop Actimab-broad A's applicability in ways that Actinium could not do independently. The NCI sponsorship will also allow us to accelerate the development of novel Actimab-A combinations and expand their use in AML and other haematological indications, while the collaboration with NCI, which funds and maintains the largest centralised clinical trial support systems in the United States, will help preserve our balance sheet for other corporate priorities."
Dr. Avinash Desai, chief medical officer of Actinium Pharmaceuticals, commented, "NCI's broad support under the CRADA is a strong encouragement for us to together explore Actimab-A's potential for the treatment of AML and other hematologic malignancies. As the only CD33 targeting radiotherapy in development, Actimab-A is uniquely positioned to address the challenges in treating relapsed or refractory AML patients who do not respond well to front line therapies and those whose disease stops responding to traditional cytotoxic or available targeted therapies. We are highly encouraged by the high rates of responses, minimal residual disease negativity and strong survival benefit at 1 and 2 years in heavily treated patients, including prior Venetoclax treatment and/or transplant, and those with adverse cytogenetics, including TP53 mutations, recently reported from the Actimab-A CLAG-M combination study. We look forward to working collaboratively with the NCI and all investigators through this CRADA to complete multiple clinical trials to further realize Actimab-A's therapeutic potential."
Actinium Pharmaceuticals, Inc. is a clinical-stage biopharmaceutical company developing targeted radiotherapies to deliver cancer-killing radiation with cellular level precision to treat patients with high unmet needs.