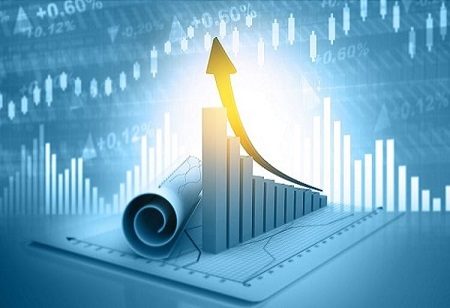 The domestic pharmaceutical market in India is projected to reach USD 130 billion by 2030, and the pharma sector has maintained its growing momentum after the pandemic. In FY21, the nation's pharmaceutical exports saw a strong growth of 24%, driven by COVID-19-induced demand for crucial medications and other supplies exported to more than 150 nations, according to the survey presented to Parliament.
"The Indian Pharmaceutical industry plays a significant role in the global pharmaceutical sector," it added, noting that India is ranked third globally in terms of volume and fourteenth in terms of value for the manufacturing of pharmaceutical goods.
It was also noted that the country holds a market share of 60% in the production of vaccines and is the largest producer of generic drugs in the world, accounting for 20% of the total volume of supply.
The domestic pharmaceutical market in India, according to the report, is projected to reach USD 41 billion in 2021, USD 65 billion by 2024, and USD 130 billion by 2030.
According to the pre-Budget report, India's pharmaceutical exports saw a healthy 24% increase in FY21, driven by demand for essential medications and other supplies exported to more than 150 nations as a result of COVID-19.
"Pharma exports have performed well in FY22, maintaining growth despite the disruptions to global trade and the decline in demand for COVID-19-related medicines. Maintaining this impetus for growth, drug and pharmaceutical exports from April to October 2022 were 22% higher than during the comparable pre-pandemic period in FY20 "It read.
Additionally, the sector has seen an increase in international investment.
"In September 2022, cumulative FDI in the pharmaceutical industry exceeded USD 20 billion. Additionally, FDI inflows have surged by four times over the course of five years, reaching USD 699 million, supported by policies that are attractive to investors and an optimistic outlook for the sector "The poll revealed.
According to the survey, controls on pharmaceutical pricing have been maintained by the National Pharmaceuticals Pricing Policy, 2012—administered by the Department of Pharmaceuticals—principles for the management of drug price regulation.
"National Pharmaceuticals Pricing Authority has determined ceiling prices for 890 formulations of 358 drugs/medicines across various therapeutic categories under National List of Essential Medicines (NLEM), 2015," it stated.
It continued by stating that the amended Schedule I of Drugs (Prices Control) Order (DPCO) and NLEM 2022 were both published by the Ministry of Health and Family Welfare in September 2022 and November 11, 2022, respectively.
Ceiling prices of 119 formulations under NLEM, 2022 have been fixed until December 31, 2022. In addition, retail prices for 2,196 formulations have been fixed under the DPCO, 2013, it added.
Quality generic medicines at affordable prices have been made available under the Pradhan Mantri Bhartiya Janaushadhi Pariyojana (PMBJP) through dedicated outlets known as Janaushadhi Kendras.
"Under the PMBJP, until 31 December 2022, more than 9,000 PMBJKs have been opened across the country. At present, the product basket of PMBJP comprises 1759 medicines and 280 surgical devices available for sale," the survey said.