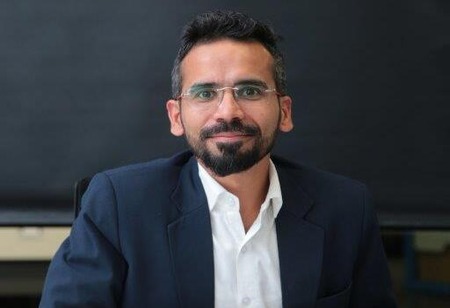 In an exclusive interview with India Pharma Outlook, Rishubh Gupta, GM, Baxter India, share his insights on the Indian medical devices industry, government initiatives to support the market, logistics solutions for domestic manufacturers and more.
The market size of the Indian medical devices industry crossed USD 10 billion in 2020. In your opinion, what are some of the major factors that are driving the growth of the industry in India?
The
medical devices
market in India has the potential to increase at a 37% CAGR and reach $ 50 bn by 2025. Several factors including favorable policies such as 100% FDI in the sector, a reduction in regulatory burden and ongoing improvements contribute to expansion opportunities in the medical devices industry. Also, India has achieved great progress in healthcare, particularly during the pandemic when the government committed many investments to enhance the existing infrastructure.
In addition, increasing insurance coverage through the private sector as well as government programmes such as Ayushmaan Bharat is one of the other important factors driving growth. According to current data released by the Ministry of Health, over 18 billion health cards have been issued under the plan, and over 3.2 billion people have utilized hospital services. To minimize the burden of chronic diseases and enhance the lives of people, this creates enormous opportunity for the healthcare industry to provide better solutions. With an increasing chronic disease burden, for example, a projected 69.9 million diabetics in India by 2025 and 200,000 people getting afflicted with end stage kidney disease every year, the Indian healthcare industry confronts both challenges and opportunities.
According to the Association of Indian Medical Device Industry (AiMeD), medical device imports rose by a record 41% to Rs. 63,200 crores in 2021–22. Why is this the case and how is this impacting the growth potential of domestic manufacturers?
Although medical device imports in the country have increased, it is important to analyze the specifics of such imports. It is highly likely that the demand for "high-end" imports has surged to compensate for the gap in the availability of technology required for the management of critical patients. However, for low-to medium-technology-based products that are manufactured locally, demand inflated multifold during the time of Covid's peak and is now normalizing, resulting in a lower offtake by the market. This, in turn, is impacting domestic manufacturing. It is therefore imperative for indigenous medical technology companies to upgrade their capabilities to manufacture medium-to-high technology products. For that to happen, the whole ecosystem, including design and validation, as well as the supply of ancillary and other materials, requires upgrading.
In addition, it is necessary to encourage multinational corporations to bring their products and innovations to India.
How do you view the impact of PLI Scheme for medical devices manufacturing in helping Indian medical devices companies attract better investments and improving their manufacturing operations especially when it comes to implants, imaging and anesthetic devices?
Incentivizing medical technology manufacturing in certain targeted therapeutic areas, which have a high import dependency, is a good idea to attract investment in the local market. However, a minimum threshold of incremental annual sales of INR 60 crores in the first three years and INR 50 crores in the next two, to qualify for a 5% incentive, is a big challenge for most domestic and overseas investors. With little or no procurement guarantees from the government, coupled with slowdowns in the global supply chain and demand, the challenge seems further accentuated.
As a positive sign, the Department of Pharmaceuticals (DOP) changed the PLI scheme in late August in response to the industry's concerns. They did this by splitting the 4 categories of products into smaller groups and changing the minimum threshold of incremental sales for one subset of products to 20 crore (FY 2022-23) with a 10% increase over the base year over the scheme period.
Unless there is a significant increase in local demand and medium-to long-term predictability in the policy framework, industry investments will continue to be a challenge. To revitalize the sector, the current imperative is to emphasize quality and promote innovation.