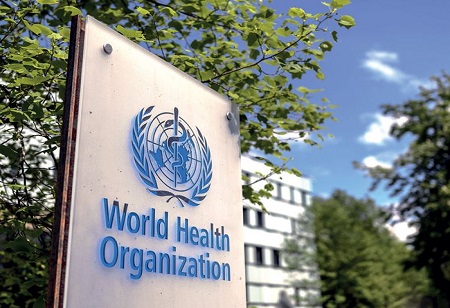 On the occasion of World Tuberculosis Day, the World Health Organization (WHO) announces the expansion of the WHO Director-(DG) General's Flagship Initiative on tuberculosis from 2023 to 2027 to support faster progress towards ending TB and achieving Universal Health Coverage (UHC) by 2030.
Tuberculosis is still one of the world's leading infectious killers, claiming 1.6 million lives each year and affecting millions more, with far-reaching consequences for families and communities. The Covid-19 pandemic, combined with ongoing crises such as armed conflict, food insecurity, climate change, and political and economic insecurity, has halted years of progress in the fight against tuberculosis. For the first time in nearly two decades, WHO reported an increase in the number of people becoming ill with tuberculosis and drug-resistant tuberculosis, as well as an increase in deaths, last year.
"TB is preventable, treatable, and curable, yet this ancient scourge that has afflicted humanity for millennia continues to cause suffering and death for millions every year," said WHO Director-General Dr Tedros Adhanom Ghebreyesus. "The WHO is committed to assisting countries in strengthening their defences against epidemics and pandemics by expanding access to services to prevent, detect, and treat tuberculosis as part of their journey towards universal health coverage."
The WHO DG flagship TB initiative builds on the progress made and lessons learned between 2018 and 2022. It aims to increase access to quality care for people living with tuberculosis through equitable access to WHO-recommended rapid diagnostics, shorter all-oral treatment for infection and disease, increased access to social protection, and other innovations such as digital health tools.
The initiative emphasises the critical need for increased domestic and international investments in TB services, research, and innovation, particularly in the development of new vaccines. It calls for TB services and programmes to be recognised as an essential component of health systems, particularly in countries with a high TB burden, in order to strengthen primary healthcare and pandemic preparedness and response.
The flagship initiative of the DG aims to drive multisectoral action and accountability to address the key drivers of the TB epidemic, including poverty, malnutrition, diabetes, HIV, tobacco and alcohol use, and poor living and working conditions. And its expanded scope is both necessary and timely as international partners prepare for the upcoming United Nations High-Level Meeting on Tuberculosis.
This year's World Tuberculosis Day has the theme "Yes! We Can End TB!" with the goal of promoting optimism and fostering high-level leadership, increased investments, rapid adoption of new WHO recommendations, and strengthened multisectoral partnerships to combat the TB epidemic.
As part of the DG Flagship initiative, a special call to action is being issued by WHO and partners urging Member States to accelerate the rollout of new WHO-recommended shorter all-oral treatment regimens for drug-resistant TB.
Drug-resistant TB continues to be a pressing public health concern, taking a significant toll on individuals affected by TB, communities, and healthcare systems worldwide. In 2021, nearly half a million people fell ill with multidrug- or rifampicin-resistant TB (MDR/RR-TB), only one in three accessed treatment.
New WHO guidelines on drug-resistant TB treatment recommend rapid roll-out of the novel BPaLM/BPaL regimen that has the potential to significantly increase cure rates due to its high effectiveness, offer more extensive access because of its lower cost, and improve patients' quality of life, as it is an all-oral treatment that is considerably shorter than traditional regimens.
"2023 is our chance to push forward the agenda towards ending TB," said Dr Tereza Kasaeva, Director of WHO's Global Tuberculosis Programme. "On World TB Day, WHO is pressing for firm political commitment at the highest level, strong multisectoral collaboration including beyond health, and an effective accountability system. We need everyone--individuals, communities, societies, donors and governments--to do their part to end TB. Together, yes, we can end TB."
In September 2023, the UN General Assembly will convene three High-Level Meetings focusing on UHC, pandemic preparedness and response and ending TB. There are clear linkages between these agendas and the Heads of State will deliberate to accelerate action, including on the goal to end TB.