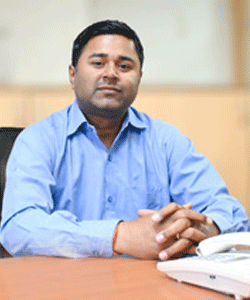 Nutraceutical contract manufacturing is a growing industry in India. The demand for nutraceutical products is increasing due to a growing interest among consumers in preventive healthcare and natural remedies for chronic illnesses. India has become a significant player in the global nutraceutical market due to its abundant source of raw materials and low production costs. Nutraceutical contract manufacturing is allowing companies to focus on research, development and marketing, while leveraging the expertise of a contract manufacturer for product formulation, manufacturing, packaging and labeling.
There is a rising demand for natural and organic products and consumers are becoming more aware of the potential side effects of synthetic supplements and are turning to natural and organic alternatives. This trend is also driving the increased adoption of plant-based proteins. Nutraceuticals companies are leveraging this trend by incorporating plant-based proteins into their products. Another factor contributing to the growth of the Indian nutraceutical contract manufacturing market is the increasing demand for personalized nutrition.
Consumers are seeking tailored nutritional solutions based on their individual health needs and preferences. Nutraceutical contract manufacturers are responding to this trend by developing customized formulations for their clients.
Going forward, the factors such as increasing demand for natural and personalized nutrition, low production costs and abundant source of raw materials are expected to further drive the growth of the market. Companies that specialize in nutraceutical contract manufacturing have a significant opportunity to take advantage of this trend and expand their reach in the global marketplace.
Keeping tabs on this market, India Pharma Outlook has shortlisted the 10 companies that have exhibited an unrelenting pursuit of excellence. By proving their dedication to fulfilling customer expectations and contributing to the market's evolution through their innovative disposition, these companies are blazing a trail for others to follow and setting an example for them.
We look forward to receiving your feedback and suggestions.