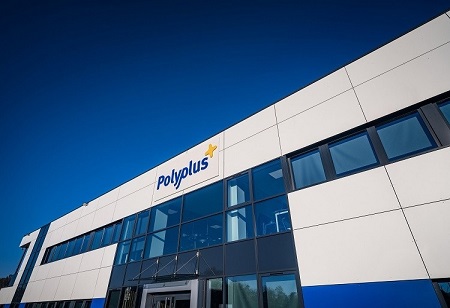 Polyplus, a leading provider of advanced therapeutic medicinal product manufacturing solutions from research to commercial grade, is introducing a novel cationic lipid for lipid nanoparticle (LNP) formulation in mRNA therapeutic and vaccine development. This cationic lipid, known as LipidBrick IM21.7c, broadens the scope of LNP usage in a variety of applications ranging from prophylactic vaccines to therapeutic and oncology applications.
LipidBrick IM21.7c overcomes current generation ionizable lipid challenges in LNPs by allowing for greater in vivo biodistribution and decreasing liver accumulation. Proof of concept work has shown that the intrinsic properties of LipidBrick IM21.7c in modulating the overall charge of LNPs improve drug efficiency and formulation stability without compromising safety.
"To power mRNA therapeutics, Polyplus draws on over 20 years of legacy in cationic polymer and lipid-based delivery systems for both in vitro and in vivo models," said Mario Philips, CEO. "As we carry forward this legacy, we are working to ensure that our offer opens new possibilities to improve LNP formulation to meet the growing demand of the mRNA therapeutic market. As a ready-to-use solution that does not require onsite formulation, LipidBrick IM21.7c is already used in jetMESSENGER and liposomal formulations for mRNA delivery."
"In addition, RNA vaccine producers are looking for lipids without intellectual property (IP) constraints. Polyplus has an independent IP on LipidBrick IM21.7c and its imidazolium family of cationic lipid which allows simpler and more cost-effective contracts for direct developers and manufacturers to leverage their offer," Julien Depollier, strategic partnership director commented.
In April 2023, the new LipidBrick IM21.7c will be available.
Polyplus is a leading provider of upstream solutions for advanced biologic, cell, and gene therapy production on a commercial scale.