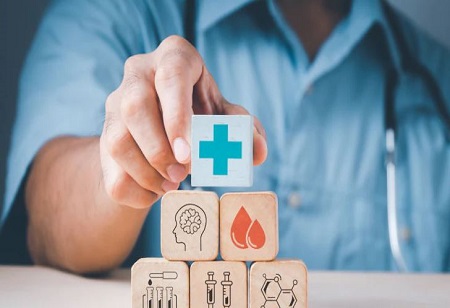 Varco Leg Care, a Delhi-based healthcare startup, raised an undisclosed amount in a seed round led by Neeraj Garg, ex-CEO of Hindustan Coca-Cola, Dr. Mohit Lalvani Mascot Spincontrol India, Simple Juneja, global business leader, ex-Coca-Cola, Bacardi, LVMH, and other angels in medical, top consulting firms, FMCG, and infrastructure.
Varco Leg Care intends to use its new funding to expand its product line, with a particular emphasis on improving leg health. The company plans to invest in cutting-edge technology to improve retention and discoverability while also expanding its distribution channels. Varco intends to hire more key opinion leaders in high-performing markets, expand its business operations in the United States and the United Arab Emirates, and devote significant resources to research and development.
Varco CEO Anondeep Ganguly stated, "We have invested in a comprehensive research and development initiative to develop Asia's first phyto-based leg care brand." Dr. Apurba Ganguly, our chief scientific officer, has spearheaded this effort and has over 100 clinical studies published in prestigious medical journals, in addition to being a member of the American Academy of Pain Medicine and the European Medical Association. Our goal is to become the leading brand in the sector by focusing solely on the actual needs of leg care.
"We have appointed Dr Tapish Sahu as our chief medical advisor who is one of the country's leading vascular surgeons. Under his guidance we intend to take the KOL (key opinion leader) route to cater to various conditions such as varicose veins, diabetic feet, and nail fungus, leveraging advanced formulations and proprietary phytotransdermal technology to provide cutting-edge solutions for end-to-end leg health challenges," Ganguly added.
"This is an excellent product that has been validated by scientific research not only in India but also in the US and Europe. While the online journey is progressing well, the ultimate goal is to establish distribution channels from D2C to a Phygital model to unlock its true commercial value. He strongly believes that within 3-4 years, this brand has the potential to generate $10 million in revenue," said Garg.
Founded in 2022, Varco Leg Care is India's first brand that focuses exclusively on leg care, aiming to address end-to-end leg health concerns. Within just a few months of its launch, Varco Leg Care achieved a remarkable feat by becoming one of the few Indian brands to be listed on Walmart's prestigious platform. It has accomplished a growth rate of 30% month over month.
As Varco Leg Care continues to prioritize the development of a comprehensive and impactful leg care product portfolio, the company also plans to strengthen its position in the US market through strategic partnerships with leading marketplaces. Once this initial objective is accomplished, the company intends to leverage data-driven decision-making to expand its presence into retail channels, with the ultimate goal of dominating the leg care section in pharmacies worldwide. This approach is reflective of the company's ambitious long-term vision and its commitment to delivering innovative and effective products to customers across the globe, said the company.