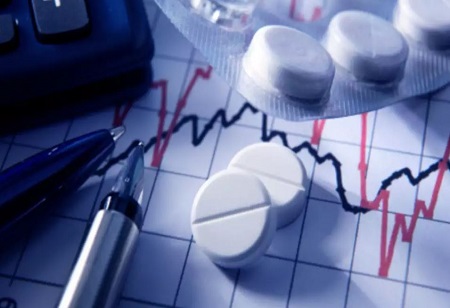 Highlighting that the Government of India has taken initiatives for value-based healthcare supported by health workforce mobility and patient mobility, Dr Mansukh Mandaviya, Union Minister of Health and Family Welfare, said on Wednesday, "The 'Heal by India' initiative is designed with an intent to increase health workforce mobility from India to different parts of the world to serve the world as per the Indian philosophy of Vasudhaiva Kutumbakam."
Dr Mandaviya was delivering a keynote address at a side event session on "Heal in India and Heal by India" at the 76th World Health Assembly in Geneva. He elaborated that the 'Heal in India' initiative seeks to provide "integrated and holistic treatment" to the world and enhance patient mobility for access to world class, affordable, and quality healthcare services.
Addressing the gathering, Union Health Minister, said, "India is home to the world's oldest medical system, Ayurveda. With its unique strengths coming to the fore, demand for AYUSH treatments like Ayurveda, Yoga, Siddha, Unani, and Homoeopathy has increased across the world, and the same is also promoted."
He reiterated that under the G20 Health Track, India has prioritised health emergencies, prevention, preparedness, and response with a focus on one health and antimicrobial resistance (AMR); strengthening cooperation within the pharmaceutical sector globally to improve access to safe, effective, quality and affordable medical countermeasures, ie vaccines, therapeutics, and diagnostics; and digital health innovations and solutions to aid universal health coverage and improve healthcare service delivery at the grassroots level.
Mentioning about measures taken to strengthen the healthcare ecosystem in India, Mandaviya, said: "India achieved an unimaginable pace of COVID vaccination, and more than 2.20 billion doses have already been administered in India so far. Millions of vaccines were shared with the world through the 'Vaccine Maitri' initiative."
"The world's largest government-funded health insurance scheme, Ayushman Bharat Pradhan Mantri Jan Arogya Yojana (AB PM-JAY), was launched in 2018. 1,50,000 Ayushman Bharat Health and Wellness Centres (AB-HWCs) are transforming the delivery of comprehensive primary health care services in India. The Ayushman Bharat Digital Mission (ABDM) aims to bridge the gap amongst different stakeholders in the healthcare ecosystem through usage of technology. And PM-Ayushman Bharat Health Infrastructure Mission aims to build disease surveillance system, laboratory networks, building of infectious disease blocks across the country and augmenting research capacity with emphasis on the One Health approach," the Minister said while stating that India has launched the Ayushman Bharat Initiative in order to create a resilient health care ecosystem.
The COVID-19 pandemic has had a significant negative influence on healthcare systems around the world, according to Dr Mandaviya, who explained that "the pandemic has demonstrated that health threats are not confined to national borders and require a coordinated global response." India has been assisting in this area by helping to increase the skills of healthcare professionals and promoting the use of digital technology.