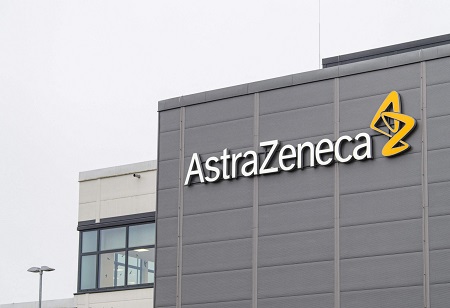 As per AstraZeneca this week, a late-stage trial in patients with advanced or recurrent endometrial cancer found that combining its cancer drugs Imfinzi and Lynparza with platinum-based chemotherapy produced positive results.
The treatment, which included either Imfinzi plus Lynparza or Imfinzi alone as maintenance therapy, resulted in a statistically significant improvement in progression-free survival (PFS) when compared to standard-of-care chemotherapy, according to the British drugmaker.
AstraZeneca, overall survival data was immature at the time of analysis, but the treatments showed a positive trend.
According to AstraZeneca, endometrial cancer is the sixth most common cancer in women worldwide and the most common in women who have already gone through menopause, with the average age at diagnosis being over 60 years old.
Imfinzi is an immunotherapy treatment that uses antibodies to block or bind to foreign substances in the body to boost the body's own defences against cancer.
Lynparza, developed in collaboration with Merck & Co, was approved by the US Food and Drug Administration last year as a treatment for early-stage breast cancer with certain mutations.