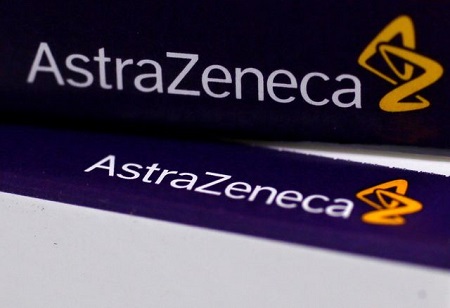 Tagrisso, a cancer medicine developed by AstraZeneca, was used with chemotherapy to treat patients with a kind of lung cancer in a late-stage experiment, the firm announced on Wednesday.
Patients receiving the combined treatment showed a significant improvement in progression-free survival, or how long a patient lives without the disease worsening following treatment, compared to patients receiving only Tagrisso, according to the drug company.
The study included individuals with locally progressed or metastatic non-small cell lung cancer with a mutant epidermal growth factor receptor.
"Tagrisso has the potential to offer patients in the first-line setting a new treatment option that can extend the time they live without their disease progressing," said Susan Galbraith, executive vice president of AstraZeneca's oncology research and development division.
Analysts at Barclays have already raised concerns about future competition, particularly since Johnson & Johnson is conducting a head-to-head trial with its own medicine, Rybrevant.