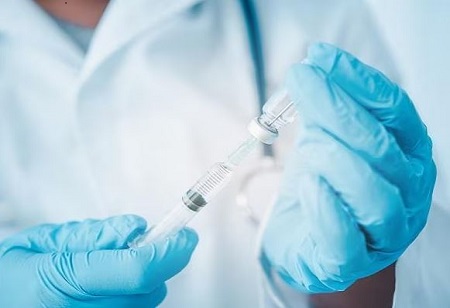 The Catalyst Management Services (CMS) concluded a two-day meeting to bring together partners and government stakeholders of a joint engagement on leveraging lessons learned from achieving Covid-19 vaccine equity to strengthen Asian health systems.
The meeting, enabled by The Rockefeller Foundation's Global Vaccine Initiative (GVI) and implemented in India, Cambodia, and the Philippines by CMS, allowed project partners to meet and share experiences and lessons learned from the recent pandemic that disrupted lives and livelihoods around the world.
The participants' meeting dialogue highlighted the governments' efforts to ensure that everyone infected or affected by Covid-19 had access to treatment and life-saving assistance. Efforts to go the extra mile through innovation and dedication received special attention at the meeting. The meeting assisted participants in brainstorming ways to strengthen health systems in such a way that they become robust and ready for future emergencies in an inclusive and equitable manner.
Speaking at the workshop, Kathryn Bolles, director of health at The Rockefeller Foundation, said, "Time and time again, we've seen hard-to-reach communities suffer the most during health emergencies. The Rockefeller Foundation is committed to breaking this pattern. We are proud to support Catalyst Management Services as they strengthen regional health systems and expand the local health workforce, making sure that no one is left behind during the next health emergency."
"We are currently facing unprecedented health situations, with antimicrobial resistance (AMR), zoonotic diseases, and other issues on the rise." We do not yet know the magnitude of the problems that will confront us in the future. This necessitates strong health systems and pandemic preparedness, allowing everyone, regardless of geography, ethnicity, or gender, access to health care. This project, we hope, will set the course for this right to be exercised. Our emphasis is also on filling gaps in health-care systems that were discovered during the pandemic. "The various governments with which we are collaborating have readily agreed to collaborate with us, and we hope to maintain these partnerships," said Angela Chaudhuri, health practise lead at Catalyst Management Services.
The project's India partners in Assam and Chhattisgarh were unanimous in expressing the need for taking forward the work done on Covid-19 related vaccine hesitancy.
Catalyst Management Services is a Social Investment Specialist that partners with Change Agents, sharing a joint ambition to unlock and accelerate impact, scale, and sustainability of development.
Senior management members from the Foundation and CMS were present along with members from the health departments of India, Cambodia and the Philippines. This included Cielo Krisel Lagman Luistro, Mayor, Tabaco City, Province of Albay, Philippines; Maria Francia Miciano-Laxamana, MD, MHSA, CHS, Undersecretary, Department of Health, Philippines; Dr. OrkVichit, deputy director of National Maternal and Child Health Center, Manager of National Immunization Program of the Ministry of Health, Cambodia; Dr N K Beria, joint director, health and family welfare department, Mangaldai, Darrang District, Assam; and Dr. Avinash Khare, CMHO, Kanker District, Chhattisgarh, Mumtaz Ansari, state consultant, National Health Mission (NHM).