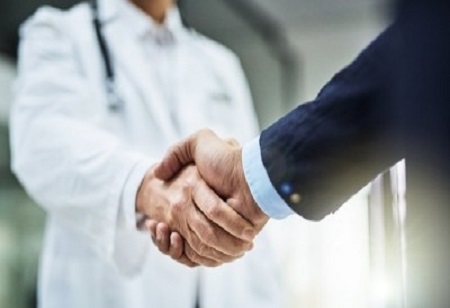 Modality Solutions, a trusted cold chain engineering partner for leading biopharmaceutical companies, and CSafe, the market leader in providing a comprehensive suite of thermal shipping solutions for the biopharmaceutical cold chain, have announced a strategic alliance to provide a next-generation cold chain solution for cell and gene therapies (CGTs). The integrated end-to-end solution will combine Modality Solution's pioneering capabilities in cold chain engineering with CSafe's industry-leading shipping solutions to provide the CGT supply chain with unprecedented predictability, quality, and regulatory compliance.
The CGT cold chain is the most complex in medical history, with unprecedented variability and risk that can jeopardise the product journey, complicate regulatory filings, and jeopardise patient outcomes. Modality Solutions and CSafe, working together, have the solutions, systems, and expertise to reduce risk and bring predictability and consistency to the CGT cold chain, ultimately supporting global scale and patient access to these transformative therapies.
In the last three years, Modality Solutions has assisted with more than 80 drug approvals through proactive cold chain engineering and validation strategies that have resulted in over 300 successful regulatory interactions with more than 45 agencies worldwide. To optimise the cold chain for cell and gene therapies such as CAR-T and other regenerative medicines with complex requirements, Modality Solutions offers an unrivalled combination of regulatory intelligence, cold chain engineering, and advanced testing capabilities.
CSafe provides the most comprehensive suite of thermal shipping solutions for the global pharmaceutical cold chain, with solutions to almost any shipping temperature profile, payload size, and duration. CSafe's rigorously tested cold chain solutions have a 99.99% reliability rating and have supported the temperature-controlled distribution of over 6.2 billion doses of Covid-19 vaccine globally. CSafe's CSafe Connect digital ecosystem and TracSafe data logger suite also provide next-generation shipment visibility.
"We're very excited to be partnering with Modality Solutions," said Patrick Schafer, CEO, CSafe. "With the science in cell and gene therapies continuing to excel, the real hurdles remain distribution infrastructure and supporting systems. This partnership is a critical step towards providing a solid foundation that the CGT cold chain can rely on and use as a base for scale and worldwide reach."
"We partner with world-class companies that are continuously focused on great patient outcomes," added Gary Hutchinson, president of Modality Solutions. "CSafe has innovative technologies and their focus on the cell and gene therapy supply chain makes them a great fit for us, and more importantly, our clients."