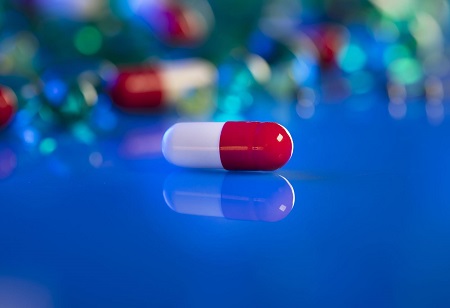 OKYO Pharma Limited, an ophthalmology-focused bio-pharmaceutical company developing OK-101 to treat dry eye disease (DED) in order to address the significant unmet need in this multibillion-dollar market, announced that its planned trial evaluating the efficacy and safety of OK-101 in DED subjects has been posted on the ClinicalTrials.gov public website.
OKYO is currently in the process of activating the clinical trial sites and preparing the clinical trial drug product OK-101 for shipment to the sites participating in the double-blind, placebo-controlled trial, as well as other activities required to begin the trial. OKYO now expects the trial's first-patient first-visit to begin in early Q2 2023, with top-line data expected to be released in Q4 2023.
"We are very excited to be very close to moving this drug into its first clinical trial," said Gary S. Jacob, Ph.D., CEO of OKYO Pharma Ltd.
OK-101 is a lipid conjugated chemerin peptide antagonist of the ChemR23 G-protein coupled receptor, which is found on immune cells responsible for the inflammatory response in the eye. OK-101, a novel long-acting drug candidate for treating dry eye disease, was created using membrane-anchored peptide (MAP) technology. OK-101 has been shown to have anti-inflammatory and pain-reducing properties in mouse models of dry eye disease and corneal neuropathic pain, and it is intended to combat washout by incorporating the lipid'anchor' contained in the candidate drug molecule to increase OK-101's residence time within the ocular environment.
OKYO Pharma Limited is a life sciences company that has been admitted to listing on NASDAQ and the standard segment of the UK Financial Conduct Authority's Official List, as well as trading on the main market for listed securities of the London Stock Exchange plc. OKYO is concentrating its efforts on the discovery and development of novel molecules for the treatment of inflammatory dry eye diseases and chronic pain.