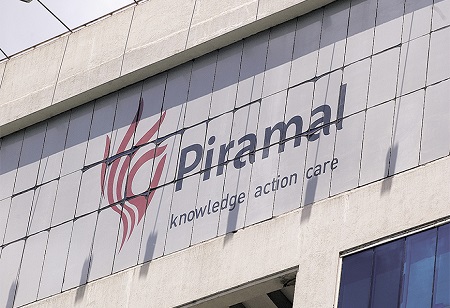 Piramal Pharma shares rose 13.5 percent in early trade on May 25, as investors cheered the drugmaker's strong earnings recovery in the fiscal quarter ended March 31, 2023.
During the fourth quarter of FY23, the company achieved its highest margins and revenue. Following a net loss of Rs 90 crore in Q3, the drugmaker reported a net profit of Rs 50 crore in the current quarter.
Revenue increased sequentially by 26% to Rs 2,164 crore from Rs 1,716 crore in the previous quarter. Strong growth in the Contract Development and Manufacturing Organisation (CDMO) and complex hospital generic segments more than compensated for the weakness in the Indian consumer healthcare business.
The EBITDA (earnings before interest, taxes, depreciation, and amortisation) margin increased dramatically in Q4 to 17 percent from 10 percent in Q3.
Piramal Pharma was trading at Rs 81 on the National Stock Exchange at noon, up 9.53 percent.
The drugmaker expects the expansion at its Grangemouth facility in Scotland to go live in the second half of FY24, helping to strengthen its position in the antibody drug conjugate segment.
In fiscal year 23, the company successfully completed four FDA inspections without receiving any observations. It is an impressive achievement given that the intense scrutiny of the US drug regulator has been a source of concern for most pharmaceutical companies.