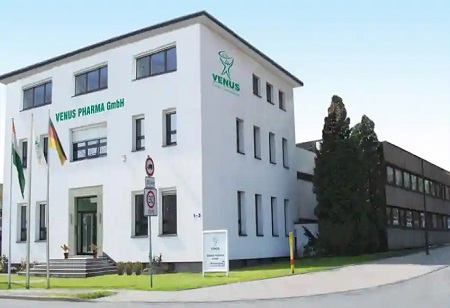 Venus Remedies announced this week that it has received good manufacturing practises (GMP) accreditation from Kenya for all of its production facilities in Baddi, Himachal Pradesh.
According to a corporate release, the certification was obtained by the Kenyan Health Ministry's Pharmacy and Poisons Board (PPB) following a comprehensive evaluation of the company's production facilities in Baddi.
Venus Remedies now has 25 foreign GMP certifications, according to the company. This approval covers a wide range of parenteral formulations, including pre-filled syringes, ampoules, vial liquids, and lyophilised and dry powder injections, according to the company.
Notably, GMP accreditation applies to the facilities that manufacture cephalosporins and carbapenems as dry powder injections, oral granules, and liquid and lyophilised cancer medicines.
"This GMP certification validates our unwavering pursuit of excellence and solidifies our position as a leading manufacturer of fixed-dose injectables."
"It paves the way for consolidating our position in Kenya and other African markets as part of our global expansion plans," said Saransh Chaudhary, president, global critical care, Venus Remedies Ltd. The GMP from Kenya, estimated to be a USD 780 million market, is expected to bolster Venus Remedies' expansion in the COSMEA (Common Market for Eastern and Southern Africa) region, of which Kenya is a key member, and, ultimately, the entire African pharmaceutical market, estimated to be worth USD 7.3 billion.
The company has a presence in the African countries of Uganda, Tanzania, Kenya, and Rwanda, where the pharmaceutical market is predicted to expand to USD 2.8 billion by 2023 at a CAGR of 10%.
The company will leverage this certification to bring its diverse range of high-quality products to the Kenyan and other African markets, thus making a positive impact on healthcare in the region, Akshansh Chaudhary, Executive Director, Venus Remedies, said.
The GMP certification awarded by Kenya comes just three months after the company secured a GMP approval from Saudi Arabia, which is expected to speed up the process of marketing authorisations for the company's products in Gulf Cooperation Council (GCC) and Middle East and North Africa (MENA) regions.