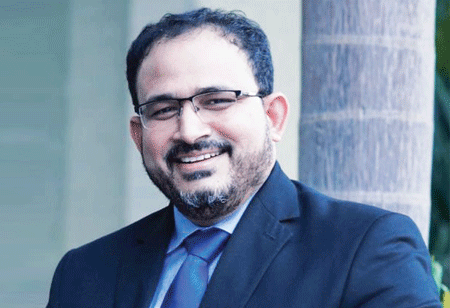 During the initial wave of Covid-19 pandemic, Hospitals worldwide diverted the routine inpatient & outpatient cases to meet the surge in demand for managing the Covid cases. Clinicians & Non-Covid patients deferred "non-urgent" consults, evaluations, diagnostics, surgeries & therapeutics due to the fear of the infection. As the contagion of pandemic was high, hospitals were more occupied with covid cases.
At present, we are all fighting with this pandemic and doing all the necessary things required for the patients. We hope and wish that this pandemic will be over soon and there is lot to reflect upon based on the challenges that we experienced during this period.
To my understanding we adopted newer ways of doing same things driven out of necessity to be efficient in every aspect of healthcare operations:
1. Technology: Need To Harness It More Aggressively.
Virtual Consultations –Video Consults are the best examples. The number of virtual appointments have increased-significantly since the pandemic began. Remote Medicine has increased access to Care in three ways – First, patients can get care they need at the convenience and comfort of their home. Second, highly trained specialists — including neurologists, intensivists, neonatologists, and oncologists have now better access the patients even in remote areas — the specialist opinion is now only a couple of clicks away.
Third, instead of transporting more patients to an intensive care unit (ICU) in a referral center in a big city, the patients can stay in their local hospital — which is in-credibly important during the pandemic since it is helping us free up as many of our ICU beds as we can for Covid-19 patients.
By utilizing more and more Video-Consult facility, the patient can avail consultations remotely, thus avoiding the risk of infection and cost of commuting to the hospital. Patient can arrange Video Consultation appointments through the digital app, which helps them find, manage, and pay for their care, all in one place.
2. Accelerate Innovation.
Work from home facility is a case in point. And it has been seen that the productivity is either increased or it's the same as before. Another example is, the new re-use protocols made to preserve the limited supply of certain products, like N95 respirators. We also saw increased collaborative effort with other organizations to enlist new organizations to produce personal protective equipment. Thus, the production of surgical masks, PPE gowns & face shields was immediately augmented.
3. Partner Up.
This pandemic is too big to be fought alone. New and non-traditional partnerships were formed during this period and are helping providers deliver the services based on the requirements of the end user. Home delivery of medications, has come up and provided an ease of delivery at their door steps leading to increased reach to the patient base and hence enhanced revenues to the hospitals/pharmacies. Likewise many other doorstep services through a network of logistics partners have created a completely new healthcare ecosystem. The need for new partnerships goes beyond the pandemic.
4. Mental Health Care.
During a crisis such as the COVID-19 pandemic, it is common for everyone to experience increased levels of distress and anxiety, particularly as a result of social isolation. Not just the patients and their families but the Physicians and other frontline healthcare professionals are also vulnerable to negative effects on mental health as they strive to balance the duty towards patients with concerns about their own well-being and that of their family and friends.
As a CEO, I was more concerned about the well being of my entire staff including the physicians, nurses and everyone working at the ground level. So we established a system to identify and provide support to our team members during their moments of stress. Few steps taken in this regard were:
a) Creating awareness about the necessary precautions for Covid-19
b) Effectively engaging with the employees at frequent and regular intervals, understanding their concerns and assuring them that the organization is committed to their well being during these tough times.
c) Virtual workshops and training with self paced session on skill areas relevant to their day to day functioning.
d) Avoid unsolicited information from unreliable platforms that can trigger anxiety or distress. Seek information only from trusted sources and mainly so that we can take practical steps to prepare our plans and protect our self and loved ones.
e) Honor care givers and healthcare workers supporting people affected with COVID-19 in hospital. Acknowledged the role they play in saving lives and normal functioning of the hospital especially in pandemic.
f) Some healthcare workers unfortunately experienced avoidance by their family or community owing to stigma or fear. This made this challenging situation far more difficult. We took it as a priority to provide support to all such employees.
g) The patients in isolation felt episodes of low mood, anxiety and depression, we arranged daily video calls between the patient and
their loved ones. This helped the patients to stay connected with their families.
5. Empowerment Of Colleagues.
This pandemic created an opportunity for CEOs to focus more on certain aspects of servant leadership, empowering team members, and creating streamlined decision processes. Organizational Learning and Adaptability with increased delegation & empowerment played a major role in building strong second line of leadership. As leaders we are trying to solve a million problems. But by empowering our people, we are building better leaders throughout our organization to give us the resources to solve the problems. By making our employees feel more valued, we will not only have more help solving the pandemic problems, but we will also have more time to focus on the most important thing— our patients.
A simple acknowledgement goes a long way and encourages them to keep it up. Even when budgets are tight, if we can't reward employees through compensation, reward them through recognition. Empowerment delivers motivated people who can drive the business forward. Empowerment of the employees and encouraging Teamwork is a very important role of a CEO in an organization. As the revered Andrew Carnegie once said: "Teamwork is the ability to work together towards a common vision. The ability to direct individual accomplishments toward organizational objectives. It is the fuel that allows common people to attain uncommon results." And we should add "uncommon times" considering the pandemic.
6. Data Analysis.
Data Analysis played a very important role to help deal with the pandemic. Evidence based decision making by relying on Data and analysis could help us in the following ways :
a) Forecasting Disease Severity, Risk
Determining which patients are most at risk for contracting the virus – as well as which individuals are likely to experience poor outcomes from COVID-19 – is perhaps the most important utilization for predictive analytics during the pandemic.
Identifying individuals at risk for unplanned hospitalization. This aided in proper and effective planning of work and staff.
My Goal at Continental Hospitals during this pandemic is to have the capacity and the right care available every day to treat the patients who need us, which obviously fluctuates on a daily basis and together with my team we were able to manage the situation on daily basis.
b) Planning For Hospital Constraints, Demands
PPE, N95 masks, gloves, gowns, eye protections are all critical resources and are to be used judiciously. Care teams are using data to identify patients who test positive and remove patients from isolation who test negative, which helps conserve PPE. With the rapid spread of COVID-19, many hospitals and health systems faced the sudden surges in patient volume and so did we at Continental Hospitals, resulting in limited resources and increased burden on staff. That is when again Analysis helped us to predict the cases and the waves of the pandemic and thus allowing our hospital to be ready in advance with the increased capacity of beds, drugs, other essentials.
Teamwork is the ability to work together towards a common vision. The ability to direct individual accomplishments toward organizational objectives. It is the fuel that allows common people to attain uncommon results
c) Preparing for Recovery
We at Continental are using data and analytics to create an organizational readiness score to determine the organization's ability to reopen services for high priority procedures or appointments. Being a CEO of the organization, I am focused to achieve business post covid too. Based on the data analysis and the wave of the pandemic, creation of plan and strategy for Post Covid times is already being finalised. We, at Continental are focused for that. As the industry enters the recovery phase, health care providers must consider operational and care delivery preparedness, as well as how to prioritize pending demand for elective and non-urgent appointments and procedures.
d) Efficiency
Before COVID-19 started, the turn around time for routine reports used to be 48 to 72 hours. More advanced reports took up to a week. Right now, we at Continental Hospitals are able to provide routine reports within 24 hours & advanced reports are done within a day. This all could be achieved with the help of data & analytics.
COVID-19 has raised many questions about care protocols, patient needs, hospital layouts, and how to prepare for the unexpected. Simulation training is intended to provide practice for situations one hopes will never arise. It can also be used as a powerful tool to improve healthcare responses. As our experiences over the past few months, it is worth considering simulation as a means to improve and build upon existing efforts.
Hospitals need to Built- in Flexibility and further the Clinical Training has to be agile. Culture of Strong Competence & Interpersonal Skills are Critical. I think this pandemic has changed the delivery of care forever. Technology is the answer to how we provide better disease surveillance, better patient-consumer engagement and better care delivery. I think technology, and our experiences during this crisis will lead our industry to do more, intelligently & effectively.