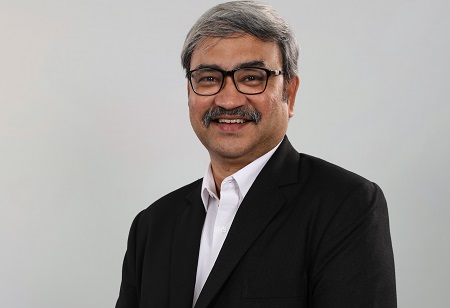 Excerpts from a conversation with Venkatnarayanan K, Sr. Vice President and Head-Customer Services Zone India, Siemens Healthineers in which he speaks about the evolution of predictive maintenance, how it is helping with resource and cost optimization and more. Venkatnarayanan has more than two decades of experience in the domain and is driven by knowledge with purpose. He has been instrumental in leading customer service initiatives at the organization.
Industry 4.0 has given wings to the global service industry. It has enabled them to proceed in more effective and efficient ways than before, and the healthcare industry is no exception. It has empowered healthcare providers to improve the quality of service, patient experience, and clinical outcomes.
Today, patients can seek treatment around the clock, thanks to connected devices and remote monitoring systems. The Internet of Things is playing a vital role in helping healthcare providers deliver better results and, acting as a critical aide for people responsible for the maintenance and repair of medical devices with better executions. This has led to the rise in a concept known as predictive maintenance.
The evolution of predictive maintenance
The move toward connected devices, cloud-based infrastructure, and increased digitalization has made remote and predictive maintenance of medical devices increasingly important. To handle issues more quickly and efficiently, the medical device sector is currently adopting the usage of cutting-edge technologies including the Internet of Things (IoT), Artificial Intelligence (AI), and data analytics. The COVID pandemic offered a much-needed boost to remote and predictive maintenance in the healthcare sector.
How is it helping with resource and cost optimization?
Preventive maintenance is frequently planned on a periodic basis, although it may also occur unexpectedly. Instead of using actual machine data, it is based on the theoretical failure rate. Additionally, reactive maintenance takes a lot of time and disrupts routine operations, resulting in expensive downtimes. On the other side, proactive inspection or maintenance is performed just when it is necessary and is based on analytics of historical data to forecast prescribed times.
IoT provides the continuous transfer of data from device sensors to the maintenance crew that will remotely monitor the equipment for real-time surveillance. The maintenance staff can estimate equipment downtime and spot any odd activity that could lead to a device failure with the aid of data analytics. The degree of overall equipment effectiveness (OEE) is ultimately raised by this just-in-time maintenance technique. Thus, to reduce equipment downtime and maintenance costs, improve resource utilization, improve equipment life, and promote operational efficiency, safety, and compliance, the medical device field is clearly moving toward more proactive and predictive maintenance.
The healthcare sector is primarily driven by technological innovations as they have a substantial impact on delivering the best patient care. Medical equipment manufacturing has increased at an exceptional rate in recent years to provide fast, high-quality patient care. With the expansion of medical devices, healthcare organizations must adopt
the best maintenance practices to enhance equipment performance while attempting to reduce maintenance costs and time. This approach introduces Predictive Maintenance (PdM) to assist in failure identification for essential equipment with varied and common failure modes. The proposed approach depends on an understanding of the mechanics of failure, real-time parameter monitoring using Internet of Things (IoT) technology, and the application of machine learning algorithms to forecast and evaluate the status of healthy and faulty equipment. Moreover, transforming traditional maintenance into PdM must be backed by an economic analysis to prove the feasibility and efficiency of transformation.

Converting raw data into meaningful answers

In a world full of an ocean of data, understanding can come only with data analytics that is seamless and all-pervasive. Insights and powerful insights that differentiate between good and great are generated by always having access to relevant information.

To boost equipment uptime, operational effectiveness, productivity, and cost-effectiveness, as well as to reduce service part usage, shipping, and inventory, access to real-time data processing becomes truly necessary. Connecting people, machines, and data in a highly regulated business with quickly evolving IoT trends is a complex challenge. And that is all done in accordance with both general and industry-specific data privacy laws, like the EU General Data Protection Regulation.

In one of the instances, a hospital in Madurai was linked to Siemens Healthineers SRS system. Smart Remote Services (SRS) is a fast, secure, and powerful data link that connects medical equipment to service experts – ensuring the performance and condition of the equipment by monitoring them real-time. It offers clear advantages to the users by Optimizing diagnostic and clinical outcomes, enhancing performance and functionalities, and maximizing system uptime.

SRS system flasheda high-water temperature alarm, indicating some issue with the chiller needing immediate attention. The technician immediately visited the location to identify the issue and figured that one of the compressors had failed, and consequently the second was overloaded. The failed compressor was replaced in time to prevent overheating of MRI machine, which can lead to malfunctioning. With the predictive model, unwarranted downtime was avoided and huge expenses on repairs/replacement were saved.

The current market and outlook for the coming years

The global predictive maintenance market size was evaluated at USD 8.31 billion in 2022 and is projected to surpass around USD 67.21 billion by 2030, growing at a CAGR of 29.86% during the forecast period 2022 to 2030, reports an independent research report.

The report further elaborates that across all the developing nations and developed nations, there is a growing demand for reducing the maintenance cost of industrial equipment and this factor is expected to drive market growth during the forecast period.

For most industrial organizations the most important priorities are to improve the performance of the organization, increase the reliability of the equipment, and provide a safe environment for the workers. Organizations are supportive of predictive maintenance because it helps in providing them with the highest return on most of their critical assets.

Predictive maintenance has not only become crucial in ensuring seamless operational efficiency but has also empowered caregivers with uninterrupted access to quality devices. This service is set to continue assisting healthcare providers with scope for better and beyond the current deliveries.