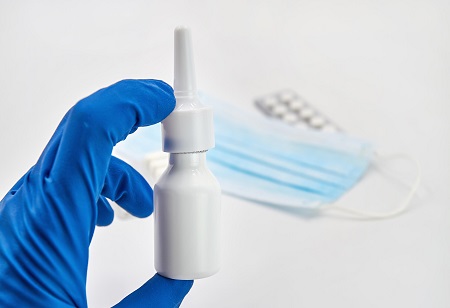 Bharat Biotech's Incovacc, the world's first nasal Covid-19 vaccine, will be offered in private hospitals in the country starting next week. Mansukh Mandaviya, Union Health Minister, launched Incovacc on Thursday.
"Today's launch of Incovacc is a major milestone in the work of Atma Nirbhar Bharat," Mandaviya remarked. "Today, India contributes 65% of the world's vaccines. India's industrial, research, and innovation capabilities are appreciated around the world. India will be known not only for its pharmacy, but also for its research and innovation.
Incovacc will be available as a booster dose for adults aged 18 and over. Bharat Biotech, based in Hyderabad, has made it available on CoWin for Rs 800 per dose for the commercial market and Rs 325 for national and state governments.
The vaccination will be offered in private facilities and is unlikely to be obtained by the government.
According to the persons indicated earlier, the Central Drugs Laboratory in Kasauli, the government's nodal laboratory, has cleared three batches of the vaccine.
Executives of some private hospitals said talks have been initiated with Bharat Biotech to procure Incovacc in small quantities.
"We are in touch with the company and will buy it in small quantities. Though the demand has not increased for precaution doses, we want to give another option to those who want a heterologous booster," said a senior executive at a private hospital in Delhi.